Granite Vs. Quartz
Different Types of Hard Flooring
I am going to go over the basics of several types of flooring, the range varies from Tile to Hardwood. Each space in a house is unique and has a purpose, some rooms have more traffic through them and need a hardy floor and others are more delicate and are made to make a statement. Whatever the case maybe it is important that the room has the right material for flooring or it going to cost money!
Tile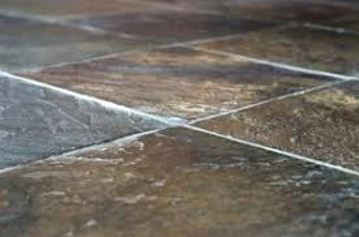 Cost: Avg. $5 to $10 per square foot (Designer tile Starting at $25 sq. ft.)
Lifespan: Can last up to 100 years
Maintenance: Easy cleaning and Minor repairs over time
Ceramic & Porcelain Tile
This selection is durable and non-porous. It is waterproof so it is ideal for bathrooms, entryways, and kitchens.
Natural Stone Tile
Natural stone tile is a classic elegant style of tile flooring, the materials typically used are granite, marble, sandstone, and travertine. Some of these materials are more durable than others (e.g. travertine). Also, different finishes require different care. A polished finish will show scratches more easily.
There is a large variety of tiles that are affordable so the possibilities are endless. Most generally tile can be used throughout an entire house, but keep in mind that some tiles are not ideal for bathrooms due to the surface of the tile being too slick. Tile is ideal for heavy traffic, it is durable and easy to maintain overall a great choice!
Vinyl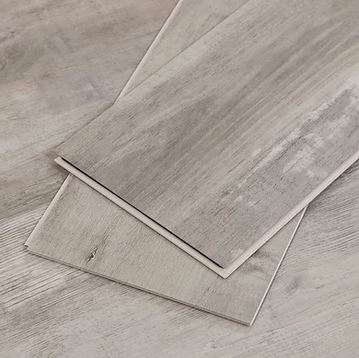 Cost: Avg. $2 to $8 per square foot
Lifespan: 10 – 20 Years
Maintenance: Clean with mild soap, easy to maintain
Vinyl is durable and resemble wood, ceramic, stone, and more with its wide variety of styles and colors. It is versatile and can be used in any room in the house but is ideal for high-traffic areas. Vinyl is not what it used to be and is becoming a more popular choice because it is so easy and affordable. The perks of having vinyl flooring is that it is easy to install and easy to maintain.
Hardwood
Cost: Avg. $2 to $8 per square foot
Lifespan: 10 to 30 years with proper care, some thicker hardwood floors can last up to 100 years
Maintenance: It will need to be refinished multiple times and it should not be mopped
Hardwood is not as durable as vinyl and will develop scratches and dents over time. It is not ideal for kitchens, bathrooms, or rooms that hold a lot of moisture due to the fact that it can easily get water damaged.
Laminate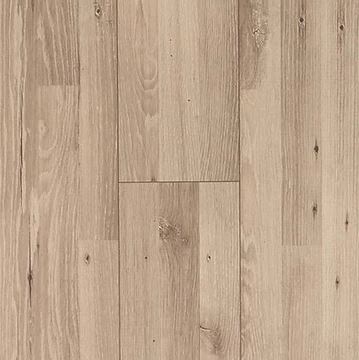 Cost: Avg. $2 to $8 square foot
Lifespan: 10 years
Maintenance: Less maintenance than hardwood
Laminate is affordable, easy to install, and looks like natural wood. One con is that laminate can easily have water damage can be difficult to repair so it is not a good fit for kitchens or bathrooms. Some high-end laminates offer a textured natural wood appearance and because of protective coatings, they do not scratch as easily as hardwood. They also require less maintenance than hardwood but can be known to wear down in high-traffic areas. Overall laminate is a great alternative for Hardwood.